Automatic Ice Makers for Events and Venues
Throughout Denver, venue and event service businesses need automatic ice makers to provide the best possible experience. Coors Field, Empower Field at Mile High, Ball Arena, and even the National Western Stock Show all need reliable commercial ice machines for their events so guests can stay refreshed. We keep your ice supply full for every inning, quarter, period, or show.
Quality Automatic Ice Machines for Sale or for Rent in Denver
We have a huge selection of the best commercial ice equipment on the market, whether you're looking for an automatic ice machine for sale, a high-production ice machine for rent, or a commercial ice dispenser. You won't have to worry about high electricity and water bills, because our ice machine and ice dispenser options are energy-star rated. We deal with the best and most reliable ice machines on the market from brands like Manitowoc and Hoshizaki.
---
Stay Supplied with a High-Volume, Automatic Ice Maker. Sign up today!
All-Inclusive Ice Machine Solutions for Less
We provide quality automatic ice makers for:
---
Ballparks
Stadiums
Fairgrounds
Recreation Centers
Concert Venues
Event Centers
Arenas
Community Parks and Pools
---
High-Capacity Automatic Ice Machines and Accessories
At parks and venues, ice is absolutely necessary for special events, games, and shows. The equipment we carry produces anywhere from 250 to 3000 pounds of ice a day, so we have the perfect automatic ice maker solution to match the needs of every venue in Denver. Our program also includes compatible ice bins and dispensers that can hold up to 3000 pounds of ice per day.
---
Flexible Options for Every Event Center or Venue
Polar Ice guarantees top-quality ice machines that provide consistent production for your venue in Denver whether you want to buy an ice machine outright or choose our full-service ice machine rental program. To sweeten the deal even more, we offer rental discounts for your venue when you sign on for 6 or more automatic ice makers.
No-Hassle Ice Machine Service in Denver
Since 1958, we have serviced all major ice maker brands in Colorado. Our expertise provides you with the best ice machine cleaning, maintenance, repairs, and more for your event center. In our rental and service programs, we also keep track of your visits so your ice machine always stays in top shape. We give you a call when it's time to schedule regular cleaning and maintenance appointments.
Expert Support When You Need It
No matter what you need, our customer service lines are open 24/7 to make sure you always have expert support. Call us any time you have questions, concerns, or any issue with your automatic ice machine. We'll do our best to help over the phone, and if you need the support of one of our Denver technicians, we'll schedule an appointment right away.
---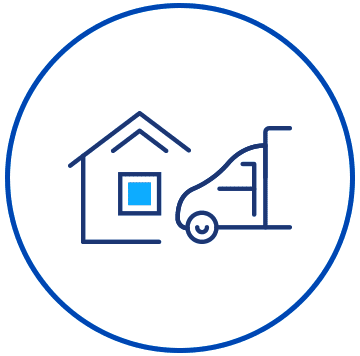 Your Go-To The Ice Machine Experts
From rentals to sales, ice machine service, and everything else ice-related, Polar Ice is your go-to provider. We're the only Colorado-based company specializing exclusively in ice machines. You can count on us to keep yours in the best shape.
We're here to sell you new equipment, maintain what you already own, and rent quality machines for the lowest prices to your business. In our rentals, we provide maintenance, cleaning, repairs, and even replacement ice - all for one low monthly cost. When your automatic ice maker is down, we cover the costs of backup ice until it's up and running.
We make it our job to keep your ice bin full no matter what. Our program is the best solution for every industry in Denver, so contact us today and see what we can do for you!
---